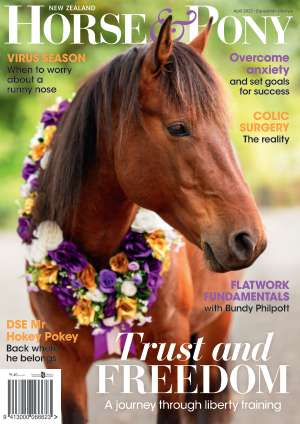 NZ Horse & Pony magazine has been a part of the Kiwi equestrian culture for generations. And as the lifestyles of our readers has become increasingly busy and diverse, we've remained an oasis of inspiration, aspiration and escape.
It's packed with fun and informative articles, quizzes, puzzles and things to do for all pony lovers, and there are loads of prizes to be won. Features include fascinating pony breeds, how to make your pony a star, interviews with top NZ riders, and help for solving your pony problems.
There are two big pull-out posters included free with each issue, and loads of ways that young readers can contribute and see their own artwork, photos and stories in print.